EDGE SOLO
The new age of professional home recording

Get access to a whole
microphone collection in one device
The Edge Solo is a versatile and easy to use condenser microphone that brings our unwavering commitment to high-resolution sound to your home studio and builds upon it with the tone-shaping abilities of 18 recording legends. The unique balance of heritage and technical innovation embodies the essence of the Edge Solo, making it the premier choice for your vocals and acoustic instruments.
Features
Compatible with
any Preamp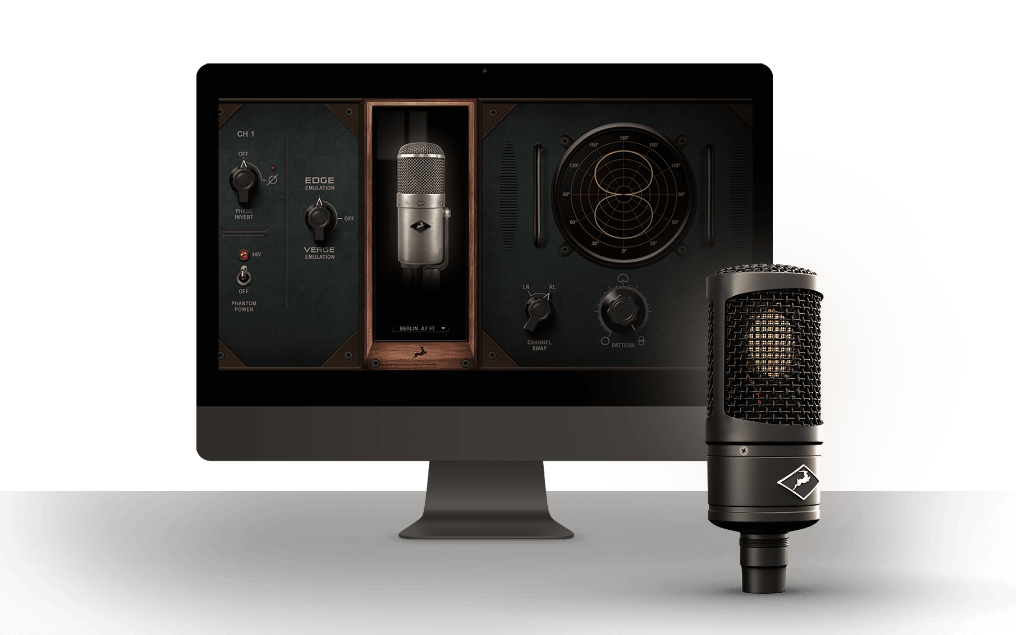 SOUND QUALITY
Elevate your recordings
to new heights
Engineered with an eye towards detailed sound capture, the Edge Solo uses technology developed after years of experience with high-resolution sound. The 6-micron gold-sputtered membrane brings out the character of your voice and instruments for a rich sound without sacrificing transients or detail. True to source textures are captured thanks to a low-resonance body and low-reflection headbasket. This also translates to self-noise levels that are indiscernible from the natural ambiance of your room.
FREQ. RESPONSE:
20HZ ~ 20KHZ
18 EMULATIONS
Unveil a private
microphone museum
at your own home
The Edge Solo gives you access to 18 carefully selected classic microphones. We've assembled a diverse collection of revered models that were hand-selected as the top picks for many award-winning engineers and producers. The Edge Solo will elevate your tracking capabilities on a par with studios that have invested thousands in rare vintage microphone collections, while our ever-growing library of emulations will continue to expand your home-studio.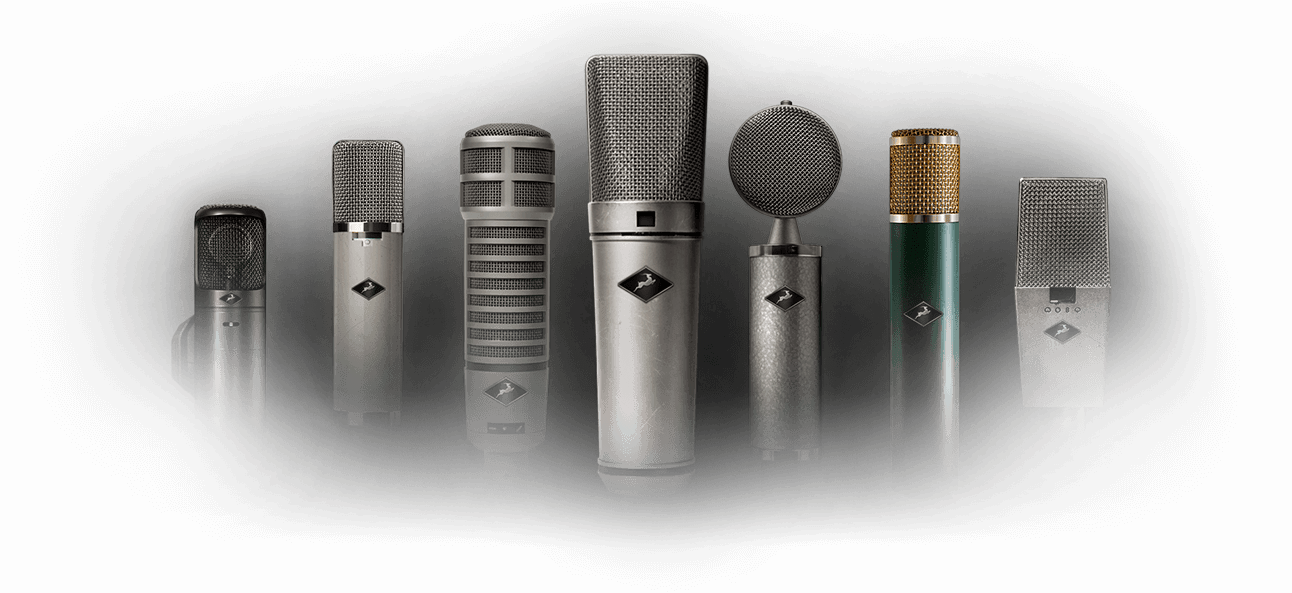 Modeling Engine
Embrace the future
of recording
What makes the Edge Solo such a unique recording tool is the Modeling Engine – a futuristic technology that brings a selection of timeless classics to your studio.
To develop it, we worked with several revered European facilities, making rigorous measurements and testing multiple exquisitely preserved vintage microphones, as well as modern high-end classics. The accuracy of our mic emulations keeps the frequency response and color of the originals.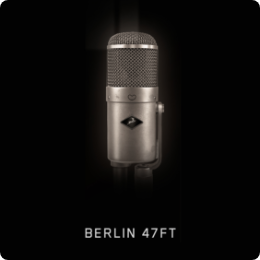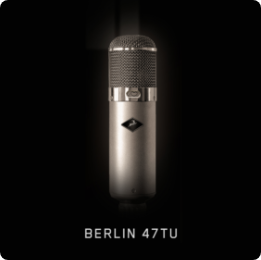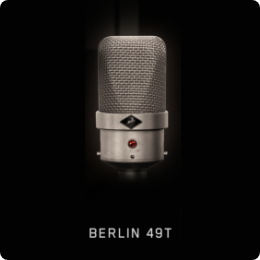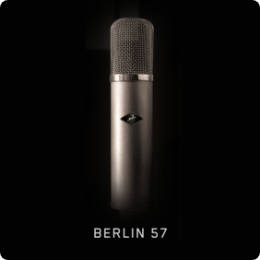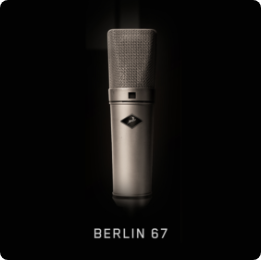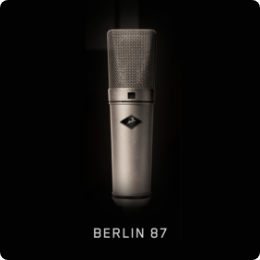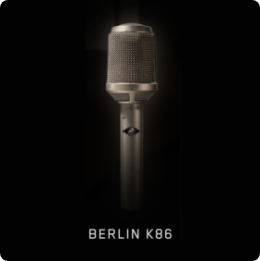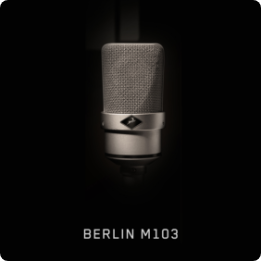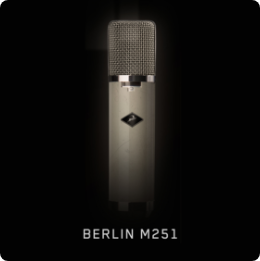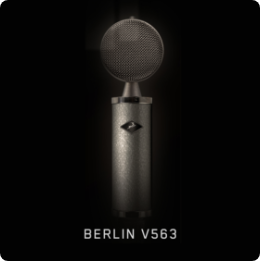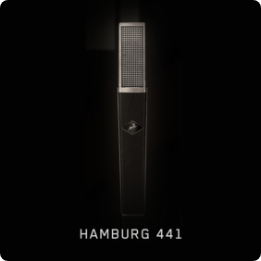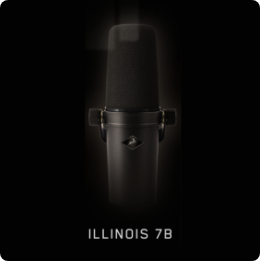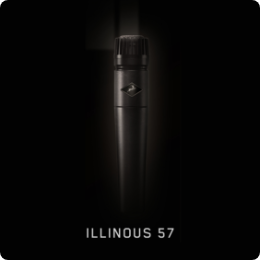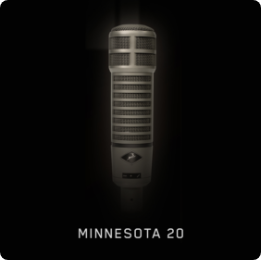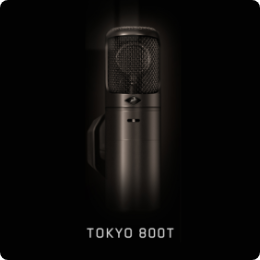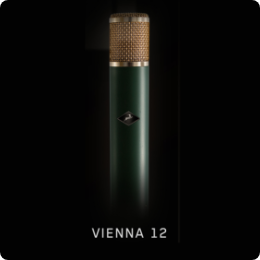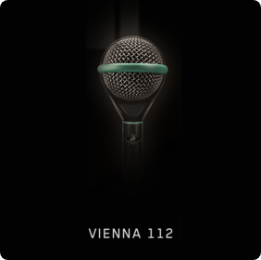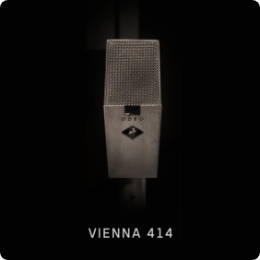 Recording & Mixing
Choose your workflow
The Edge Solo has been designed for efficiency and versatility. Our Modeling Engine saves studio-time and maintains the creative dynamic in fast-paced recording sessions. It lets you change your choice of microphone in real-time with a click of a button, without ever having to disturb the recording process, or record clean and try out different models in the mixing phase.
Although the Edge Solo works with any preamp, pairing it with the Discrete preamps of our Synergy Core interfaces unlocks the full potential of the real-time microphone emulations. When processed by the onboard Synergy Core platform, you can track with the emulations while enjoying imperceptible latency and zero CPU load.
In use
Don't let your tools constrain you
The Edge Solo works with any preamp with 48V phantom power and is for anyone that needs one microphone to record a variety of sources. It excels with any type of audio – from vocals, guitars and drum overheads to speech applications, such as voice over, dubbing, and audio books.
The microphone emulations are available in VST, AU and AAX plugin formats for all popular DAWs under both macOS and Windows, regardless of the audio interface being used. An iLok 2 or 3 USB dongle is required.
comparison table
Edge Family
EDGE SOLO
EDGE DUO
EDGE QUADRO
EDGE GO
CAPSULE
Single capsule
Single capsule
Two large condenser capsules
Single capsule
DIAPHRAGM
Large condenser, single-sided 6u
gold-sputtered membrane
Large, double-sided 6u gold-sputtered membranes
Double-sided 6u-gold sputtered membranes
Double-sided 6u gold-sputtered membranes
POLAR PATTERN
Cardioid
Multi-pattern (cardioid, figure-8, omnidirectional)
Multi-pattern (cardioid, figure-8, omnidirectional,
Blumlein, M/S, X/Y)
XY-stereo – set both capsules to Cardioid, offset 90°
Mid-side stereo – set the top capsule to Cardioid, and
the bottom capsule to figure-8
Blumlein – Set both capsules to Figure-8, offset 90°
Multi-pattern (cardioid, figure-8, omnidirectional)
NUMBER OF EMULATIONS
18
18
18
18
REALTIME FX
N/A
N/A
N/A
6 equalizers, 8 dynamic processors, 5 Preamps &
Channel Strips, 3 special processors
FREQ. RESPONSE
20HZ ~ 20kHZ
20HZ ~ 20kHZ
20HZ ~ 20kHZ
20HZ ~ 20kHZ
OUTPUT CONNECTOR
3-pin male XLR
5-pin male XLR
5-pin male XLR
USB Type-C (USB 2.0 compatible)
OUTPUT CHANNELS
Mono
2 separate XLR output channels
2 physical outputs each carrying 2 channels.
A total of 4.
Mono (Hardware)
HEADPHONE OUTPUT DAC
N/A
N/A
N/A
SNR 112 dB
HEADPHONE OUTPUT
N/A
N/A
N/A
1/8" (3.5 mm) stereo jack
CONTOROL PANEL EMULATIONS
Tokyo 800T
Berlin 47FT
Berlin 47TU


Berlin 49T

Berlin 57

Berlin 67

Berlin 87

Berlin K86

Berlin M103

Berlin M251

Berlin V563

Vienna 12

Vienna 414

Vienna 112

Illinois 7B

Minesota 20

Illinois 57

Hamburg 441

SEE ALL 18


SEE LESS

Tokyo 800T
Berlin 47FT
Berlin 47TU


Berlin 49T

Berlin 57

Berlin 67

Berlin 87

Berlin K86

Berlin M103

Berlin M251

Berlin V563

Vienna 12

Vienna 414

Berlin / Halske M25

Illinois 7B

Minesota 20

Sacramento 121R

Oxford 4038

SEE ALL 18


SEE LESS

Tokyo 800T
Berlin 47FT
Berlin 47TU


Berlin 49T

Berlin 57

Berlin 67

Berlin 87

Berlin K86

Berlin M103

Berlin M251

Berlin V563

Vienna 12

Vienna 414

Berlin / Halske M25

Illinois 7B

Minesota 20

Sacramento 121R

Oxford 4038

SEE ALL 18


SEE LESS

Tokyo 800T
Berlin 47FT
Berlin 47TU


Berlin 49T

Berlin 57

Berlin 67

Berlin 87

Berlin K86

Berlin M103

Berlin M251

Berlin V563

Vienna 12

Vienna 414

Berlin / Halske M25

Illinois 7B

Minesota 20

Sacramento 121R

Oxford 4038

SEE ALL 18


SEE LESS

EFFECTS
N/A
N/A
N/A
Bae-1073MP (Mic / Line Preamp)
STAY-LEVIN (Vari-Mu Tube Compressor)
A-TUNNER (Guitar Tunner)


POWERGATE (Noise Gate)

POWEREX (Expander)

VEQ-HLF (Tube 2-Band HPF / LPF)

VEQ-1A (2-Band Tube EQ)

VEQ-4K BLACK (4-Band EQ / HPF / LPF)

MASTER DE-ESSER (De-Esser)

AURAVERB (Reverb)

REEL-TO-REEL (Tape Saturation)

BA-31 (Germanium Mic Preamp)

RD47 (Tube Mic Preamp)

VPA76 (Tube Mic Preamp)

GYRAF GYRATEC IX (Dual Tube Mic Preamp with HPF)

BA-6A (Tube Compressor / Limiting Amplifier)

LIVERPOOL (Vari-Mu Tube Compressor)

ALT-436C (Vari-Mu Tube Compressor Amplifier)

VCA160 (VCA Compressor / Limiter)

FET-A76 (FET Compressor / Limiting Amplifier)

LANG-PEQ2 (Parametric EQ)

VEQ-55A (3-Band EQ / HPF / LPF)

BAE-1073 (3-Band EQ / HPF)

SEE ALL 24


SEE LESS