Ricky Damian returns to demonstrate the capabilities of the Orion Studio Synergy Core
This time, the location might be different but the enthused attitude of Ricky Damian remains the same. Recently, we sat down with the top producer and sound engineer at the Puzzle Factory Sound Studios and continued where we left off. In the previous video, he went into detail on his history with Antelope Audio and his favorite Orion audio interfaces. This time the capabilities of the Orion Studio Synergy Core take center stage.
After prolific producer and audio lecturer Jason O'Bryan recently recreated one of his mixes using the audio interface, it is now Ricky Damian's turn to showcase how he implemented the Orion Studio Synergy Core into his mixing and recording workflow. He also brought in one of his own pre-recorded sessions on which he could demonstrate his process. The song used is called "Strangers" and is recorded by his band – Bob and The Apple. Watch the full video to learn more about Ricky's approach and see which of the Orion Studio Synergy Core's capabilities he utilized to full effect.
Mixing with the Orion Studio Synergy Core
The routing matrix is usually where it all starts. As Ricky summarized best – "It's like a patch-bay." Once the routing is done, Ricky quickly moves to his mix and unleashes his creativity. With 32 channels of up to 8 effects each for a maximum of 256 FX instances, he has extensive options. With the 50 FX included in the interface plus the addition of Auto-Tune Synergy, he has all the finest tools.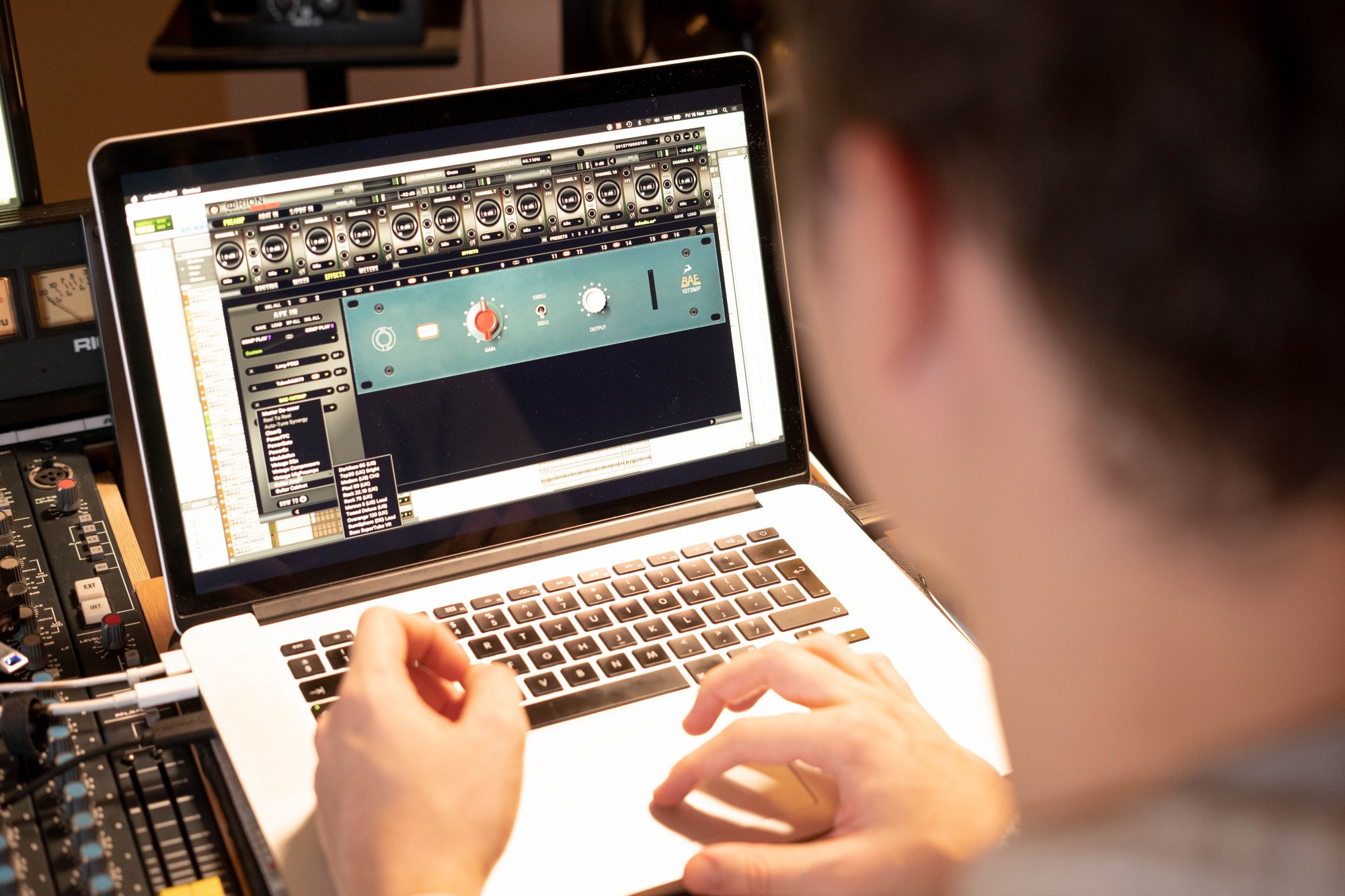 About Ricky Damian
Italian-born Riccardo 'Ricky' Damian is a sound engineer and producer who has been a regular at recording studios since he was 15 years old. His career in London started, working with prolific record producer and artist Mark Ronson with whom he won the "Record Of The Year" Grammy award for 2015's "Uptown Funk". His engineering work behind Sampha's debut studio album "Process" is another project that shines in his discography. Check out his website at riccardodamian.com !